Dear Customers,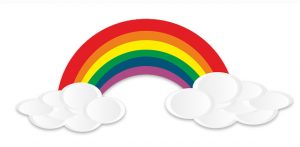 On Sunday, April 5, Prime Minister François Legault decreed a closure extension of nonessential companies. Our Saint-Laurent and Beauport facilities will remain closed until further notice. At Robert Boileau Inc., our small team continues to operate remotely, doing our best to answer your queries from 8:00 a.m. to 4:00 p.m., Monday to Friday.
The evolution of the COVID-19 crisis continues and we all want to reach the plateau allowing us to foresee better days. We are grateful for your understanding in our effort to comply with the guidelines in the face of this pandemic.
Two numbers to reach us: 514-333-8420 and 1-877-333-8420.
Mechanical service Montreal and Quebec
Sylvain De Bellefeuille, Service Manager
Option 1
Zamboni parts, arena products, Jet Ice paint and logos
Normand Griffiths, General Manager
Option 2
Rental, training, maintenance plan, ice paint application contracts
Marine Guerrier, Contracts Agent
Option 3
Equipment Sales
Robert Boileau et Charles Bercier
Option 4
Accounting
Marc Lefort, Controller
Option 5
Quebec City branch
Normand Griffiths, General Manager
Option 7
The Zamboni manufacturer continues its operations in Canada though with a reduced staff. However, the plant in California is temporarily closed.
Regarding the operations at Jet Ice, they are working with limited staff. They will produce logo graphics on a limited basis until April 03, after which they will assess their options.
Robert Boileau Inc. will plan for an efficient return as soon as we are authorized.