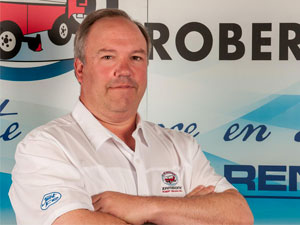 Normand Griffiths
General Manager
Person in charge of the protection of personal information
Normand Griffiths, as General Manager, is the cement of Team Zamboni. He ensures the cohesion of the various departments of services in the company. He works to ensure satisfaction by meeting the needs of the customer with new offers or new products. Talented and effective, Mr. Griffiths is always available to clients.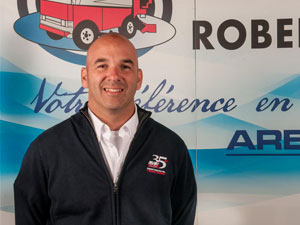 Charles Bercier
At your service since 2008
Mr. Bercier developed his expertise on the Zambonis while he was a road technician for Robert Boileau inc. Today it is as a representative that he continues to travel across Quebec. Mr. Bercier is known for his diagnostic approach and his trusting relationship, both with the manufacturer and with customers.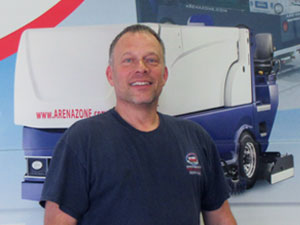 Éric Perreault
At your service since 2017
Eric Perreault has demonstrated versatility and know-how from day one. Team leader of the Jet Ice paint force, he also works as a road service mechanic. He is based at our Quebec City branch which serves arenas east of Trois-Rivières and Drummondville.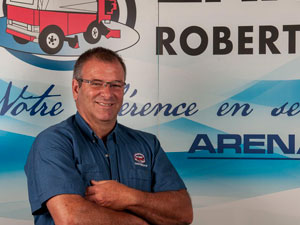 Christian Clément
Handyman and driver since 2001
Mr. Clément is the "handyman" of the company. He is responsible for the transportation of the ice resurfacers, and is also the team leader during the ice painting season. There is not much arena in Quebec that has not been visited by Mr. Clément since he began with the Zamboni team.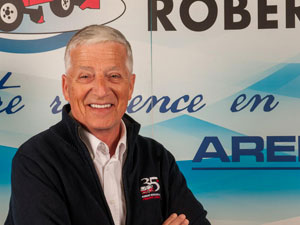 André Soucy
Parts specialist since 2007
Mr. Soucy's phenomenal memory and empirical knowledge have no equivalent in Quebec for ice resurfacer parts. Are you looking for the part that will fit the thing that touches the stuff on the water pump? Mr. Soucy is the only person to understand you. Refer to him for all your parts needs. He will always be ready to help you.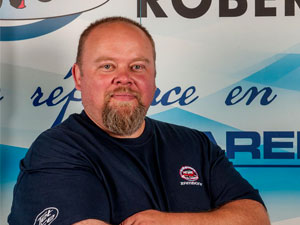 Romain Girard
At your service since 2009
When Mr. Girard joined the Zamboni team, he brought with him a solid experience. Ace of the road service, he quickly became one of the crucial members of the team. Mr. Girard knows the Zamboni on his fingertips.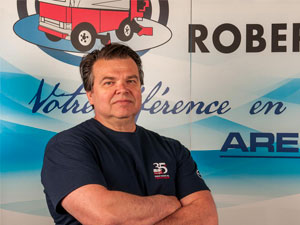 Richard Payant
At your service since 2009
Mr. Payant is the team leader of the Montreal workshop and is also the prime contractor for the refurbishing of the ice resurfacers. It is enough to see one of the beauties that passed by his hands to understand the extent of his talent. Mr. Payant likes to use of his know-how.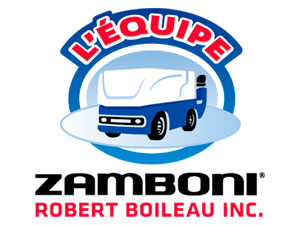 Yan Paraire
At your service since 2010
Mr. Paraire is responsible for shipping and receiving department at Robert Boileau inc. He is the reference person for everything related to the handling and storage of our products. Mr. Paraire is also the President of the Zamboni team's Health and Safety Committee.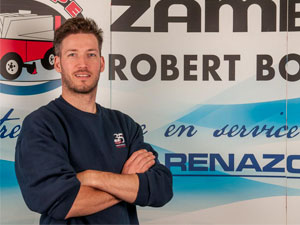 Dominik Lévesque
At your service since 2013
Upon his arrival, Mr. Levesque joined the mechanical department of our team. He is an amateur of baseball, but he has developed an attraction for Zamboni ice resurfacer. Mr. Lévesque is easily identifiable thanks to his smile.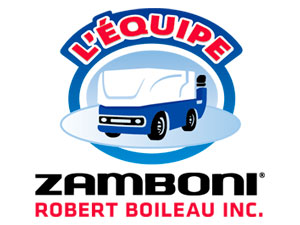 Marc Lefort
At your service since 2014
Mr. Lefort is an important member of the Zamboni team. Financial Controller at Robert Boileau Inc., he likes to spends his spare time talking hockey with everyone. His favorite players being Carey Price and P.K. Subban.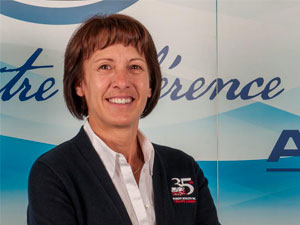 Linda Monsalve
At your service since 2015
Mrs. Monsalve is the smile that welcomes you every afternoon, in person or on the phone. Dedicated to invoicing, she is the final step in your customer service experience with the Zamboni team and ensures that it will be positive from start to finish.