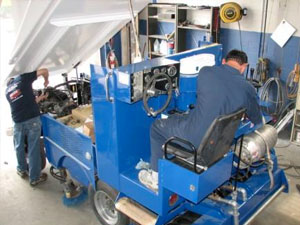 Our Montreal distribution centre has a complete workshop for major repairs.
Whether an important breakage or a complete overhaul, your unit is taken care of.
For the time of repair or even a full season, we have Zamboni rental units at your disposal.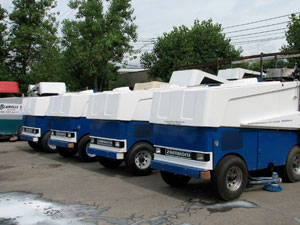 It can even be stored in our fenced yard, until the beginning of the next season.
We also provide convenient on site maintenance programs to assure a regular follow-up on your Zamboni ice resurfacer.
For more informations about our shop repair service or our maintenance programs, or to request a quote, please contact us.