Jet Ice paints offer a proven and environmentally acceptable product. Thanks to its superior thermal conductivity, Jet Ice paints cover the ice without increase the energy bill. Its metallic oxide base gives it an attractive finish, better hiding capacity and superior light reflectance.
Made from stabilized metal oxide base
Unique appearance
Ease of application
Efficient medium for thermal transfer, thus energy savings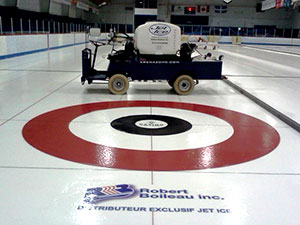 White 3000
Our most brilliant and intense white ice paint will have your rink stand out brighter then all the rest. With consistent improvements over the years, our white ice paint beats out the competition hands down.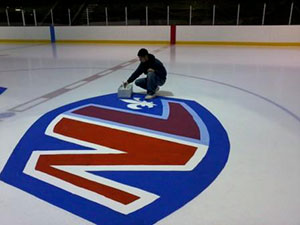 Jet-Ice lines and logos paints
1 000 colors available from the Pantone Chart
Ideal for hockey lines and artwork painted directly on ice
Jet-Ice Clear Coat
Formulated for the figure skating industry, our Clear Coat semi-transparent ice paint is ideal for ice shows, fundraisers and special events. Ease of application and removal are its most attractive features.
Available in 7 colors : Blue, Green, Yellow, Orange, Red, Magenta, Purple
Required material : 5 box of 50lbs Clear Coat resin and 1 gallon Clear Coat color.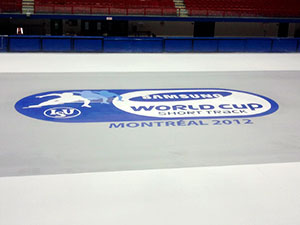 Jet-Ice TV Blue Additive
Add a shade of blue to your ice surface or a portion of it.
It makes the rink camera friendly by cutting the glaring effect from the white ice surface
It separates sections in the rink like the waiting zone for speed skating teams
For more informations on Ice paint and all other Jet Ice products, please contact us.