A breakthrough in state-of-the-art natural gas compression technology.
Among fossil fuels, natural gas is the least polluting.
It emits lower CO and hydrocarbon levels than propane.
If natural gas is already delivered to your facility, you can also use it for your ice resurfacer.
The FuelMaker appliance :
Compresses natural gas.
Offers a complete fuel refilling station without attendance and without handling heavy propane cylinders.
In Quebec, Robert Boileau Inc. is the exclusive FuelMaker distributor for all natural gas fired Zamboni ice resurfacers.
A FuelMaker for your Zamboni
The FuelMaker refuelling appliance is designed for ice resurfacers operating on natural gas.
The FuelMaker System comprised of :
A FuelMaker Compressor
A Remote Control Panel
Connections and Safety Devices
Natural gas Zamboni ice resurfacer or conversion of your existing ice resurfacer to natural gas.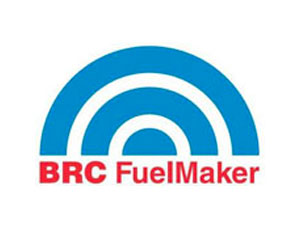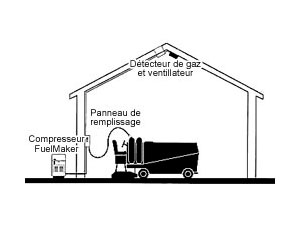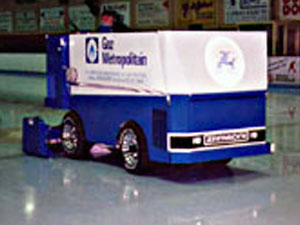 For more informations about the FuelMaker Compressor, please contact us.