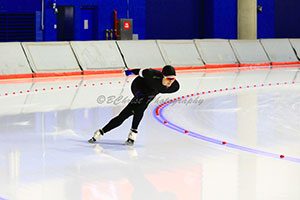 Back from the Canada Cup in Calgary in early January, Guillaume Labbé finally felt more positive. He found the days of his best performances somewhat behind him. Fortunately, there is still a good progression that has been made since the beginning of the season, which is a good sign.
The biggest problem this season is the absence of the ice oval in Quebec City. Now that he has managed to adapt, there are only 2 competitions left in the season to perform.
Guillaume says he is "still optimistic". He considers that with a good training cycle in Quebec and focusing on the points he is currently working on, he can still end the season with confidence and set his goals for next year.