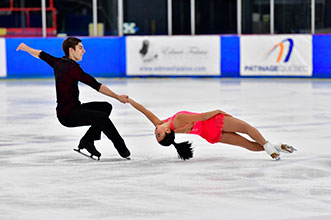 For a second year in a row, Lori-Ann Matte and Thierry Ferland were nominated and finalists as a National Partner / Teammate, all sports combined, at the Gala de l'athlète of the year in Quebec City on May 31st. This recognition of the environment crowns a successful year for our protégés and great hopes in figure skating.
Indeed, Lori-Ann and Thierry skate together for an 8th season, making them now the pair skaters with the most longevity and stability in Canada. It is still early to see Skate Canada's plans for them internationally, but at the beginning of the new Olympic cycle and with the many changes announced recently, it is with optimism that our young athletes begin this first year in the SENIOR category.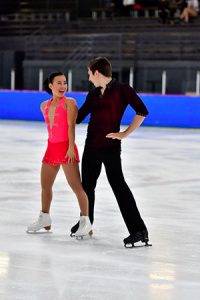 Here are the next competitions:
Championnat québécois d'été at the Sportplex of Pierrefonds, from August 9th to 12th, 2018.

According to the provisional schedule received, they will skate at the following dates and times:
– Short program: Saturday, August 11th from 2:05 pm
– Long program: Sunday, August 12th at 8:45 am
Compétition Georges Éthier in Beauport, from September 20th to 23rd, 2018
Championnats québécois de Section « A » in Gatineau (Hull), from November 9th to 11th, 2018
2019 Skate Canada Challenge in Edmonton AB, from November 28th to December 2, 2018,
2019 Canadian Tire National Skating Championships in Saint John, NB, from January 13th to January 20, 2019.
We wish them all the success to which their talent and hard work lead them!
You can follow Lori-Ann Matte & Thierry Ferland on their Facebook page.