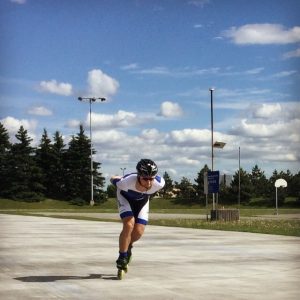 REVIEW FROM GUILLAUME LABBÉ, LONG TRACK SKATER
Guillaume's skating season is now over. However, the athlete continues his chronicle.
"After the last competition and a well deserved month of rest, I'm back in training for the Olympic season."
Guillaume does diferent kind of training as short track skating, rollerblading and about 400km of bike per week.
His goal is to take part in the Canadian Olympic selection that will take place in December 2017 and January 2018.
"It will not be easy, but I know it's possible. I'm training even harder than before in order to be part of Canada's elite in speed skating, "he said.
It is the entire Zamboni team that warmly encourages Guillaume for the Olympic selection!