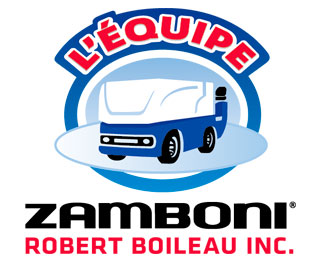 Established in Quebec since 1981, we have been working in the arena and curling club businesses since 1986. From its first day, the company has benefited from the precious expertise of its founder. Today, the involvement and experience of our employees enable us to offer products and services specifically adapted to each customer.
Robert Boileau Inc.'s mission is to be the leader in the arena line of activity in Quebec. Our main objective is to satisfy our customers, within our targeted market . Attentive to our clients, we aim at offering them solutions through renown quality products and unparalleled service.
Whether an arena manager, a mechanical foreman, an operator or a volunteer in a sporting league, the surfer will find a selection of products, services and information on our site pertaining to ice arena facilities.
As a distributor, our greatest accomplishment is to deserve our clientele's loyalty. In this optic, we do our best to put several measures of assistance forward. We offer telephone support, work shop repairs, and round-the-clock road service, 7 days a week. Our over-the-counter parts service is fast, simple and courteous.
Chartered training is one aspect dear to our heart. As it is held at the customer's premises, we keep personal contact with the manager and his or her personnel, and remain aware of present and future requirements. Recognizing the ever growing needs in the territory we cover, we are always on the look-out for new opportunities, to offer profitable and original solutions to our valued clientele.
We are the exclusive distributor for these brands, since 1993 :
Zamboni Ice Resurfacers and Ice Edgers
Jet Ice Ice Paints – White and Colours – Logo Reproduction – Water Treatment Systems
FuelMaker Natural Gas Refuelling Appliance for Zamboni Units
Associations
Robert Boileau inc is a proud member of the following associations.